No Repotting or Watering
Skip repotting and watering all together; there is no planter to outgrow. Roots remain moist in the ground.
No Heavy Topsoil
Put down that heavy bag of topsoil; frame plants and flowers already in the ground without the need for added soil.
Beautiful Design
Accent your plants and flowers with gorgeous frames, drawing attention to the proudest parts of your garden.
Instant Installation
Place into loosened soil, twist, and voila!
Optimally Sized Garden
Free your plants and flowers from the confines of a planter and allow them to reach the optimal size nature intended.
Eco-friendliness
Be environmentally conscious with our safe materials: a light weight yet durable unique blend of recycled plastic, stone, and wood powder.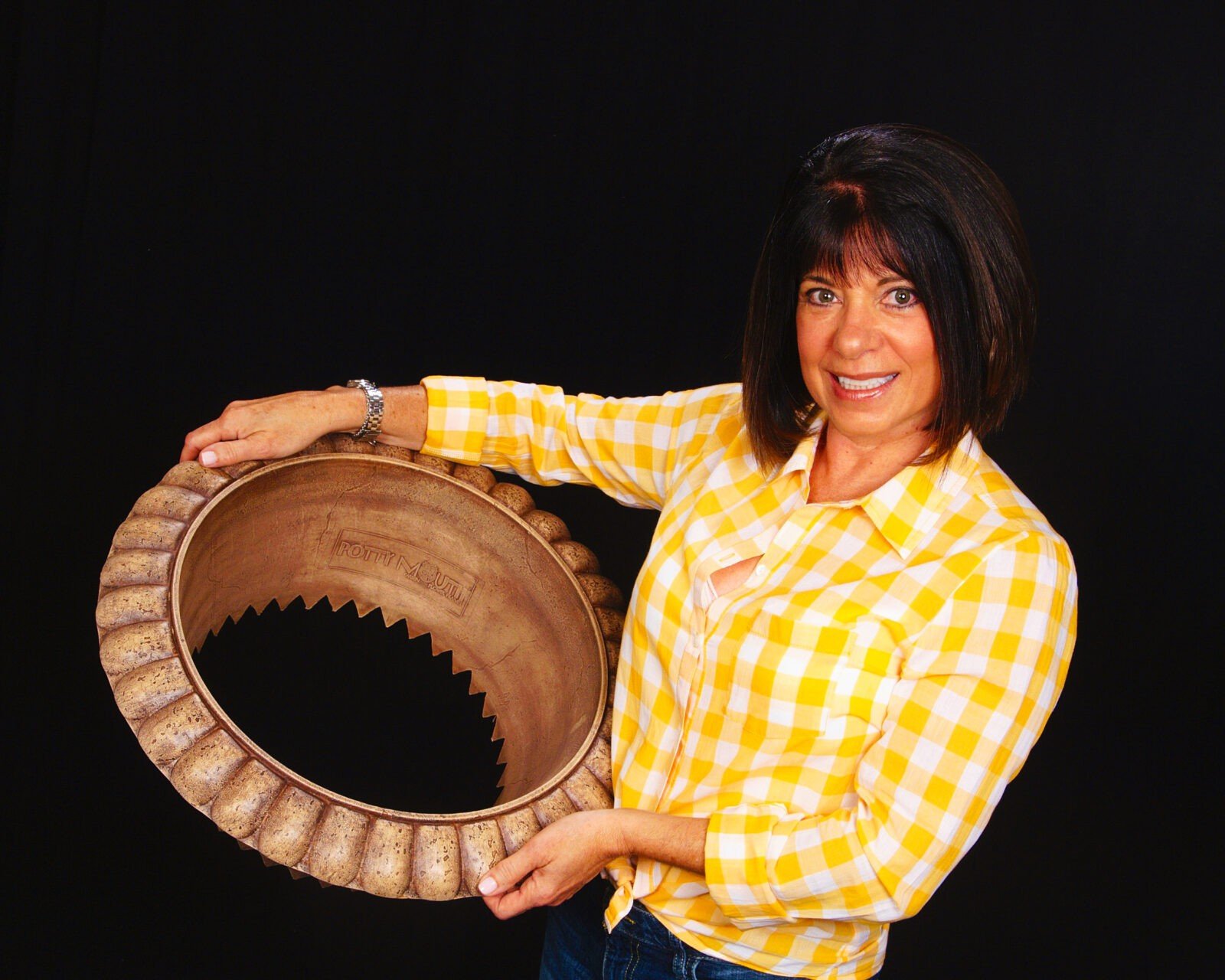 A note from PottyMouth® creator, Julie Galdi
"I am passionate about gardening and have always loved the look that my planters would bring to my landscape. Upon noticing that many of my plantings, especially my herbs and perennials, were unable to flourish in a pot, I set out and cut out the bottoms of these planters, removing the confines of the container, allowing these plantings to root directly into natural soil, enabling them to reach their optimum size.
I had amazing results, and hence my inspiration for PottyMouth® Garden Flower Frames. So easy to use…Simply place around planting and twist into loosened soil.
My patent-pending open bottom design, allows for your plantings to flourish in natural conditions with minimal maintenance, while at the same time beautifying and accessorizing your landscape."
Hope you enjoy yours!
During my 58 years in the landscaping and gardening industry, I've always loved to see new ideas develop. I've recently come across PottyMouth Garden Flower Frames, and would highly recommend this product, The open bottom design allows your plant or herbs to grow and thrive in natural soil, while at the same time adding beauty and design to your home garden, without interfering with your existing landscape. They are easy to install while at the same time giving the look of a beautiful potted plant

Gino Matera

Landscape Designer